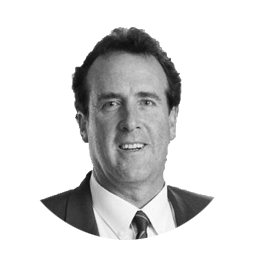 Managing partner
Namibia
Experience
Tom started his auditing career as an article clerk with Goldby Compton and Mc Kelvie in Johannesburg as a senior on the Hubert Davies (now Hudaco) and Darling and Hodgson construction (now Group Five).
He came to Namibia with Pim Goldby Touche Ross from Johannesburg to run the Windhoek office in support of the then CDM, now Namdeb diamond mine and was the audit manager on this important client for three years.
He left Namibia for a secondment to Touche Ross in Melbourne working in the Rialto building and then travelled via Nepal, India and France to Touche Ross in London for further work experience. Whilst in London he was involved in the listing of British Gas as well as joined a team of auditors auditing an International Engineering company. His love Africa brought him back to Namibia in 1987 and he became a partner of Neuhaus & Co which had then successfully merged with Pim Goldby.
The firm Neuhaus & Co joined Grant Thornton International as Grant Thornton Neuhaus in 2003. Tom took over as managing partner of Grant Thornton Neuhaus in 2013.
He has a keen interest in audit quality and have audited audit firms for compliance with ISQC and audit standards in Mauritius, New Zealand, Ukraine, Kenya, Uganda and Zimbabwe as part of the Grant Thornton review teams.
Tom is also very active in the community and acts as trustee of Katutura Youth Enterprise Centre (Vocational training centre for disadvantaged youth), director and chairman of the audit committee of Fides Bank (Namibia's first microfinance bank) and he is the past Councillor of the St. Georges School committee.
Sector experience
Due to the nature of the Namibian economy he has worked in every sector of the economy from mining, tourism, logistics and transport to property, manufacturer's agents, wholesale and retail. He is also very active in the Non-Government Organisation (NGO) sector including Unions and development organizations.
Memberships
Institute of Chartered Accountants in Namibia
The South African Institute of Chartered Accountants
Past President of Institute of Chartered Accountants in Namibia
Past Vice President of Institute of Chartered Accountants in Namibia
Council Member of Institute of Chartered Accountants- Quality assurance Review Chairman
Member of Public Accountants' and Auditors' Board
Private Pilot license (twin engine)


Qualifications
B. Comm. (Wits)
B Acc. (Wits)
CA (SA)
CA (Nam)